3.7m x 1.8m FORZA Alu110 Freestanding Soccer Goal
3.7m x 1.8m FORZA Alu110 Freestanding Soccer Goal

High Quality Aluminium Soccer Goal For A Squad Of Mini-Messis!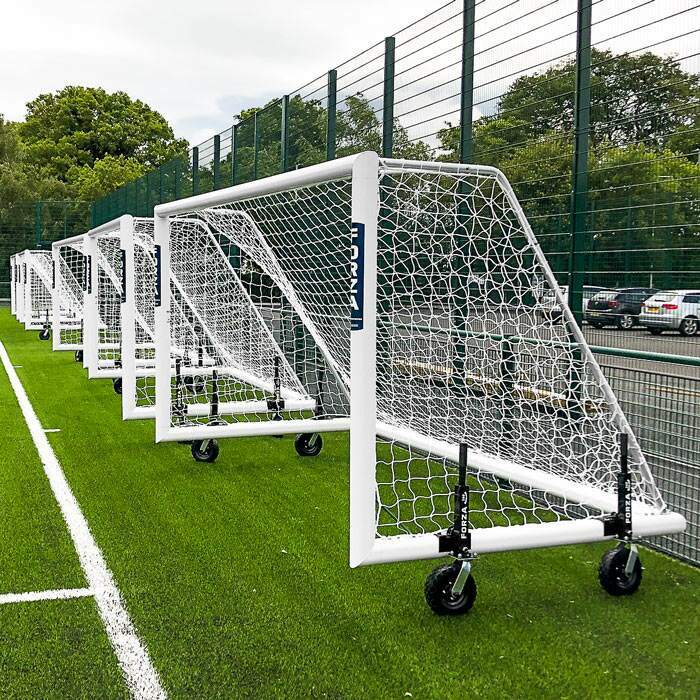 Upgrade To 360° Wheels
Add our revolutionary 360 degree wheels and move your soccer goal into any direction with ease. Developed alongside Manchester United, the wheels are a must-have for any soccer groundsman.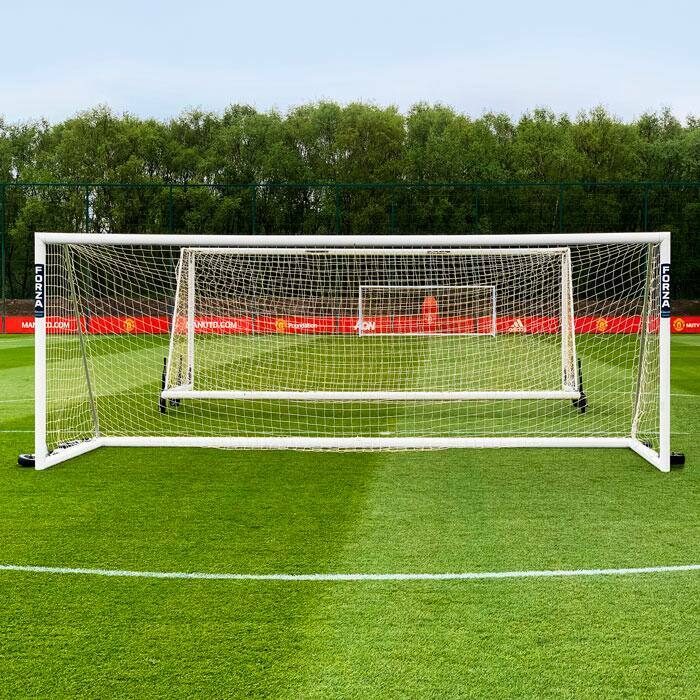 Premium Mini-Soccer Goal
Made from heavy-duty 100mm x 110mm elliptical aluminium, these elite-level soccer goals have taken pride of place at Manchester United's AON training complex.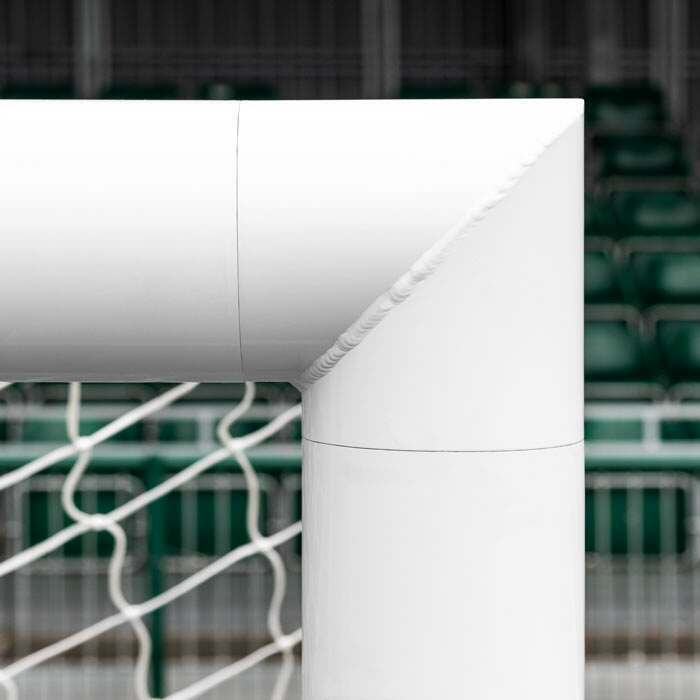 Welded Corner Joints
These highly durable freestanding goals feature heavy duty welded corner joints which offer greater strength than inferior mitred corners.



Description
Unearth Future Soccer Stars With This Marvellous FORZA Soccer Goal
This 3.7m x 1.8m freestanding FORZA Alu110 soccer goal is the perfect goal to propel your junior soccer teams to the top of the league! This goal is the official size for mini soccer and will ensure that all your junior players will have a whirl out on the soccer pitch!
3.7m x 1.8m official regulation size soccer goal for small-sided mini-soccer matches for juniors
Goal posts have been manufactured from 110mm reinforced aluminium with a white polyester powder coating
Freestanding soccer which is heavy duty and light in weight for use on all playing surfaces
Optional heavy duty black rubber lever type soccer goal wheels for ease of movement across the pitch
Enhance the stability of your goal by adding the optional internal counterbalance weights for secure fixing
This aluminium soccer goal is 100% weatherproof. The 5mm HDPE braided net that comes as standard is also rot proof and ultra-durable.

This allows for a real sense of versatility as mini soccer games can take place indoors or outdoors so now you have a goal that can move as freely as you so require!
The FORZA Alu110 range has been designed with power, strength and precision in mind. The goal retains all the FORZA characteristics of being great value for money and ultra-reliable but now possesses the additional qualities of being bigger, stronger and better than ever!
Further customise your goal package with the inclusion of wheels and additional weights. The wheels will aid ease of transportation making your FORZA goal fully mobile between a variety of different surfaces whilst the additional weights will further anchor the goals to the ground to maximise safety and security.
Specifications
Dimensions:
FORZA Alu110 goal size (width/height) 3.7m x 1.8m (12ft x 6ft)
3.7m x 1.8m soccer goals are the official size goals for Mini Soccer matches and are recommended for use by youngsters aged 5-10
FORZA goal top runback: 92 CM (36in, approximately 3ft)
FORZA goal bottom depth: 183 CM (72in, approximately 6ft)
Materials:
Club spec goal is manufactured from 110mm diameter reinforced aluminium and powder-coated white
Aluminium goal frame provides fantastic protection against rust and corrosion
Each goal includes a heavy duty and weatherproof white 5mm HDPE braided soccer net plus twist & lock-style net clips for easy attachment
Miscellaneous:
Each individual goal will be delivered in 3 boxes – (Wheels/Weights will come individually boxed)
Goals will be delivered in flat pack form and will require assembly
It is advised that the following tools would be useful to help with assembly: mallet, wrenches, ratchet with sockets
1 year guarantee as standard with all FORZA soccer goals
Please Note: This goal has been independently tested to BS EN 8462 safety standards. To view the video please click here.
You may also like
3.7m x 1.8m (12ft x 6ft) FORZA Alu110 Socketed Soccer Goal
R 13 159,00
5m x 2m (16ft x 7ft) FORZA Alu110 Socketed Soccer Goal
R 19 319,00
3m x 2m FORZA Alu110 Freestanding Futsal Soccer Goal
R 30 799,00
3.7m x 1.2m FORZA Alu110 Freestanding Soccer Goal
R 25 199,00
5m x 2m FORZA Alu110 Freestanding Soccer Goal
R 35 839,00