FORTRESS Pop-Up Baseball Sock Net Screen
FORTRESS Pop-Up Baseball Sock Net Screen
Strong Yet Mobile – The Fortress Pop-up Baseball Sock Net Screen
Quality Guaranteed
The Net World Sports branding on this portable baseball sock net means you can order safe in the knowledge that these baseball nets are built to last.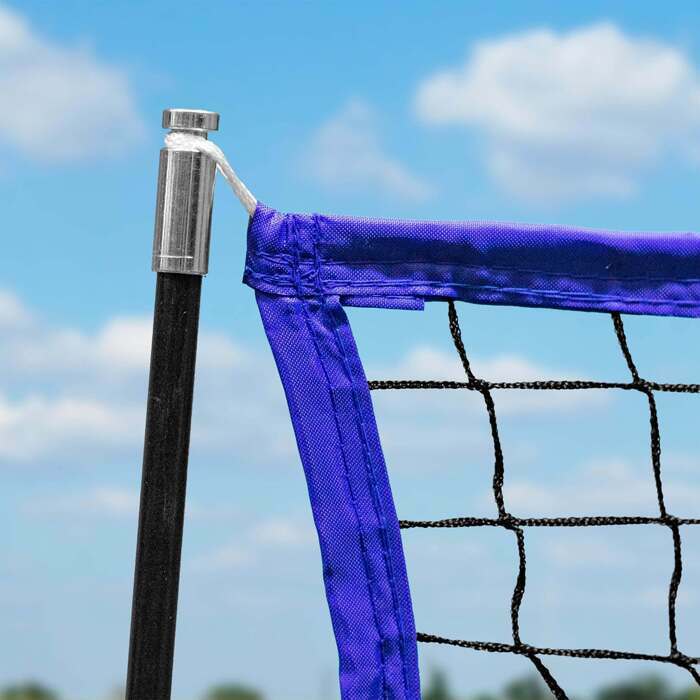 Quick & Easy Assembly
The high-quality 12.5mm fiberglass poles fix easily into the sturdy steel base pole, with quick netting attachments and velcro straps.
Strong Knotless Netting
The knotless netting is as strong as all Net World Sports baseball nets, more than a match for your most powerful shots during hitting training.
Description
FORTRESS POP-UP BASEBALL SOCK NET – AN ESSENTIAL TRAINING AID TO FIRE YOU TO THE BIG LEAGUES!
This 2.1m x 2.1m (7ft x 7ft) Pop-Up Baseball Sock Net Screen is a guaranteed hit when it comes to baseball practice sessions! These baseball nets will enable you to work on your hitting, throwing and pitching, all from the comfort of your backyard.
Formidable knotless poly netting with 45mm mesh (1 3/4") to capture your fearsome hits
Lightweight fibreglass side poles for easy transportation without compromising on strength or quality
Sturdy powder coated steel base poles to provide a solid foundation for your baseball sock net
4 steel U-pegs to firmly secure to grass surfaces
Carry bag included as standard for easy storage and transportation
Safety is key when it comes to baseball training sessions, and our baseball nets maintain the highest standard of safety. This pop-up sock net frame incorporates a heavy duty steel base alongside a heavy duty 45mm (1 ¾") mesh net to ensure no stray hits or heated fastballs will damage the product, or any surrounding areas!
This pop-up sock net for baseball comes with a handy carry bag ensuring that if the practice needs to be taken from the backyard to the ballpark then you can simply take you baseball nets with you. From amateur players to professional organisations, this baseball sock net will be perfect for anyone looking to take their game to the next level.
For any aspiring Major League superstar this FORTRESS Pop-Up Baseball Sock Net is the perfect addition to the arsenal in order to rise to the top! Earn your stripes and take your sock net for baseball on the move in order to be the best all round baller of a generation.
Specifications
FORTRESS Pop-Up Baseball Sock Net Screen Specifications
Size
Width: 2.1m (7ft)
Height: 2.1m (7ft)
Features
Black knotless polyester 45mm (1 3/4") mesh
22mm metal powder coated steel base poles
12.5mm fibreglass support poles
Included
Carry bag for easy storage and transportation
4 steel U-pegs to fix to grass surfaces
You may also like
FORTRESS Pro Baseball Screen [Nimitz Edition]
R 11 499,00
FORTRESS Pro Baseball Sock Net Screen [Nimitz Edition]
R 11 499,00
Fortress Short Toss Baseball Screen [Nimitz Edition]
R 10 649,00
FORTRESS Trapezoid Baseball Batting Cage [Complete Package]
R 14 374,00