Repair / Fixing Twine (2mm/4mm Rolls)
Repair / Fixing Twine (2mm/4mm Rolls)
Repair All Types Of Sports Nets To Keep On Playing!
High Quality Fixing Rope
Available in different sizes: 2mm is perfect as a repair solution whilst 4mm can be used for lacing & hanging, as well as repairing more heavy duty nets.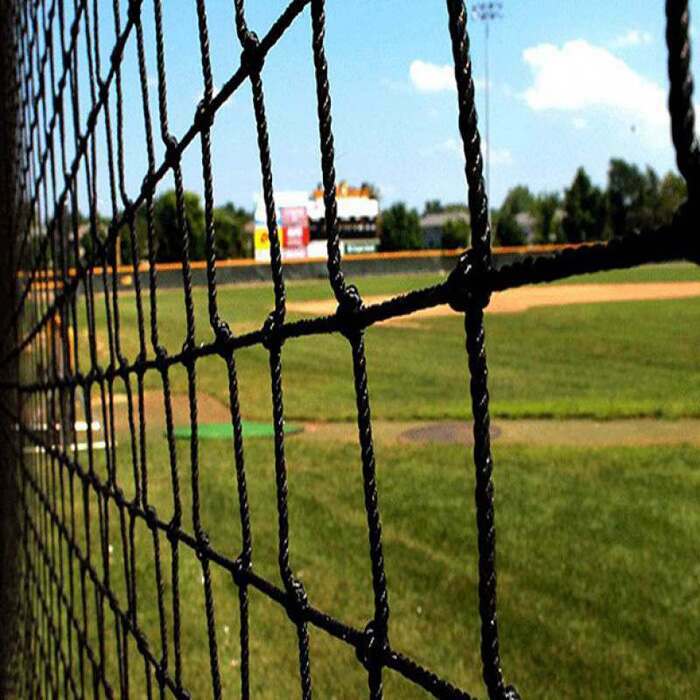 Multiple Sport Netting Cord
Whatever outdoor sports nets you need to repair, these rolls of twine are ideal. From golf nets and batting cages to football goals and ball stop nets.
Value For Money Repairing Twine
Each roll provides you with plenty of twine to repair those nets & at such a fantastic price these rolls are an essential for any sports club.
Description
Super Strong Twine Suitable For Several Sports
These rolls of durable netting twine are a little ripper for sports ranging from soccer and cricket, through to golf, baseball, and tennis.
Available in 2 thicknesses, this twine is the professional choice to repair or hang ball stop netting and other structures.
Choice of Netting: 2mm twisted twine (for repairing nets and attaching lighter nets); 4mm braided twine for fixing thicker netting and fastening the heavier nets
Net Colour: Black
Roll Size: Standard 500g
2mm Roll Length: 330m
4mm Roll Length: 100m
Whatever sport you play, these net twines are a considerable catch!
Net World Sports Australia supplies a comprehensive range of netting for all sports in a variety of thicknesses and colours.
Specifications
Twine Thickness Recommendations
2mm Twisted Twine is ideal for repairing standard nets and hanging lighter nets
4mm Braided Twine is ideal for repairing thicker nets and hanging heavier nets
Size
500g rolls of twine
2mm thickness measures 330m (1082 feet) roll length
4mm thickness measures 100m (328 feet) roll length
Colour
Recently Viewed
5m x 2m FORZA ProFlex Pop Up Soccer Goal
R 3 499,00
FORZA Plastic Shelter & Stadium Sports Seats
R 749,00
FORZA ASTRO Soccer Mannequins [Includes Bases]
R 1 249,00